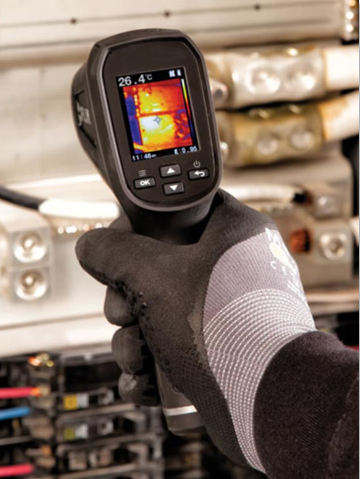 Welcome To
SG Corporations
SG Corporations, is a well known manufacturer and supplier of Battery Capacity Tester, Battery Discharge Capacity Tester, Industrial Meters, Circuit Breaker Analyzer, Thermal Camera, etc., founded in the year 2014. We are a trustworthy company that is quality-centric and supplies products integrated with advanced technology. We offer the assurance of the quality on each product offered by us. We have certified engineers who are experienced enough to manufacture flawless products. They also keep themselves updated in accordance to latest technology. Our professionals also follow many technology blogswhich keep them aware about the happenings in the technological world, and this in turn assist company in rendering better outputs. Our logistic partners are reliable which makes it possible for us to deliver the products on assured time. We offer best deals to our clients that they can hardly get anywhere else in the market and thus, have become one of the most preferable destinations for customers to have business deals.
Most Popular Products
We supply a huge assortment of products like Diagnostic System, Calibration Equipment, Digital Strobotach, Circuit Breaker Analyzer, etc.
Some of our best products to solve your problems

We are an outlet from where customers can get variety of equipment that is integrated with high-end technology. Moreover, the rates charged by us for our product range are affordable and thus, fits the budget...

We are associated with Yokogawa, which is a noteworthy name in the market and famous among the customers for supplying products of unbeatable quality at an attractive price. Our group company is totally client-centric...

One of the biggest reasons behind the excellence of our products and their durability is that they are made up of world-class quality raw materials that are first passed from quality tests. Only if the material...

Our products have gained a huge prominence in the market because of the price and quality. Our company deals with the different brands, namely Sonel, 3M, ISA, Motwane, Flir, Hioki, Extech, etc. We welcome...